Every penny you donate will go directly to the charity. If you're a UK taxpayer Gift Aid will be added too. We will not be using any of the money raised to fund any part of our expedition.

We'll be pushing ourselves to the edge – and, as an injecting diabetic, Neil will be testing the limits of medical knowledge around Diabetes. You can follow us on our trans-Atlantic adventure as we row ourselves unsupported across 3,000 miles of the Atlantic Ocean from Europe to the Americas by visiting our website.

Many thanks for your support.

Scott & Neil


As a Type I Diabetic who has benefited incredibly from the power of research (I am the first Type I Diabetic in the UK to be fully and successfully treated with Islet Cell Transplantations and to be able to come off insulin after more than 30 years of injections, the insulin pump, 6 major hypos each week, many comas and several awful complications), I am totally in awe of this magnificent (and enormously brave and challenging!) project.

It is a great privilege for me to be named as the "Team Patron" and to be able to help in my own limited way with promoting this incredible idea of rowing across the Atlantic in aid of Diabetes UK , the Charity for people with diabetes! For Neil, a Type 2 Diabetic to attempt this is extraordinary enough, but for Scott to agree to attempt this with him as an equal partner is wonderful, because he will be taking a great deal of responsibility on his own shoulders, should Neil become unwell or suffer from the extreme physical and mental pressures that they will experience together.

I beg everyone who reads this to be as generous as they can be in support of this amazing pair of guys, who I admire and respect so much. The proceeds from their extraordinarily brave venture will enable others to benefit from break through treatment, as I have done, all in the accelerating vital fight to find a cure for this dreadful illness, the fastest growing chronic illness in the world! 2.25m people in the UK are currently registered as Type 1 and Type 2 Diabetics, but there are an estimated 750,000 more who are currently unaware that they have the early symptoms of Type 2 Diabetes, and therefore the need to find this cure, and to further develop treatment, becomes more acutely important every day.

Please support them NOW!

Richard
Richard Lane OBE


Please click on http://www.justgiving.com/2menpullingdiabetes and give generously to this charity.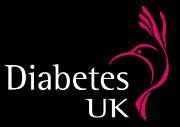 As an injecting diabetic, this is a charity close to Neil's heart. We're not aware of any diabetic who has undertaken an endurance event of this size before and the impact of diabetes is unknown. Please support our main charity by clicking the link below. It's worth noting that every penny sponsored goes straight to the charity - including gift aid too if you're a UK tax payer. Thank you for your support.

You can visit the Diabetes UK homepage at www.diabetes.org.uk

Please click on http://www.justgiving.com/2menpullingdiabetes and give generously to this charity.

If you'd prefer not to give your details over the internet, please contact Scott at scott@2menpulling.co.uk and we'll send you a conventional sponsorship form.

Thank you.