For the recent Press Release see foot of page.


The corporates are the generous bunch who have helped provide the platform to make The Ocean Challenge real. They've given moral support, financial support, time, energy and valuable ideas.

They deserve more than a mention – so here's a plug!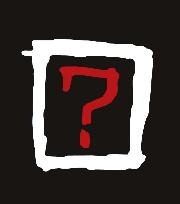 We are committed to ensuring that every penny that individuals donate to the charity go directly to Diabetes UK. To do this we are personally covering all costs related to the challenge ourselves, and seeking corporate financial support to help us. In return we offer the opportunity to be involved in the pr plan that we are rolling out, brand naming on the boat, and can commit to attending presentations, demonstaring the boat, etc.

We are still seeking corporate sponsors to help us out. Please do not hesitate in contacting us if you have any interest. Click here!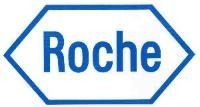 We are delighted to be supported by Roche Diagnostics. Roche are behind the Accu-Chek Compact Plus blood glucose monitor that Neil is using to monitor his diabetes. This piece of kit is much easier to use than conventional kits and ideal for our environment - where the much reduced number of steps makes keeping on top of things much easier.

You'll see that the boat is now branded down the main hull with the branding of Roche's new Accu-Chek Compact Plus which we have been successfully using. In case you haven't seen the boat branding, here is a reminder! Our thanks go to Steven Baard, Craig Atkinson, and Hazel Clarke at Roche Diagnostics.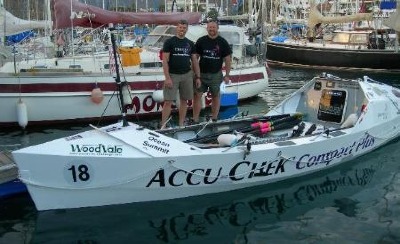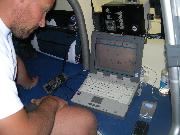 We're now working with Axon TeleHeathCare, a UK based company that has developed specialist technology, which will allow our land-based diabetes support team to monitor Neil's diabetes in real time.

Throughout the row, Neil's blood glucose levels will be regularly monitored using a normal finger-prick tool that has been developed to automatically transfer the data collected to our on-board pc, then transferred via satellite back to the medical support team we have in the UK.

It provides great peace of mind knowing that the team aren't just hearing from us if there is a problem, but are constantly able to monitor Neil's condition remotely in real time – and contact us if they have any concerns too.

In addition to the specialist software, Colin Harding and the Axon IT team have provided the hardware required – a normal pc, linked to a satellite modem – and the systems support to get everything working smoothly and easily. You can learn about the company and the product at www.axonuk.org.


BDO Stoy Hayward is the award-winning, UK Member Firm of BDO International, the world's fifth largest accountancy network with more than 600 offices in 100 countries. They specialise in helping businesses, whether start-ups or multinationals, to achieve their goals. Using professional expertise and by working directly with organisations, they've developed a robust understanding of the factors that govern business growth. Their objective is to use this to help their clients maximise their potential.


Learn more about the UK firm here www.bdo.co.uk or Internationally here www.bdointernational.com

'Best Workplaces 2007' - Financial Times 2007
'100 Best Companies to Work For' - The Sunday Times 2007
'Global Firm of the Year' - Accountancy Age Awards 2006
'Top 50 Where Women Want to Work' - The Times 2006



Join the Royal Navy or Royal Marines and you will be part of a team that does not stand still. The world is changing with ever-increasing speed and the Royal Navy's role in protecting the people and interests of the UK is as important as ever. www.royalnavy.mod.uk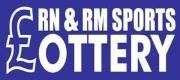 The Royal Navy or Royal Marines offer more than just a job. It is a unique way of life and a level of security that is almost unheard of in civilian life. For many people, the greatest attraction of a career in the Royal Navy or Royal Marines is the variety of challenges you face and the opportunities to develop your potential.



Maximuscle are supporting us with nutritional advice and product. This is vital, not just due to the nature of the event, but the challenges arising from diabetes.

Maximuscle are the UK's leading sports firm totally committed to helping dedicated sports people and gym users exceed their personal performance goals.
They are UK based and offer the most comprehensive range of sports nutrition products on the market, focusing on products that enhance sports performance, be the need explosive power, building muscle, endurance, energy or recovery. Integrity is key to the company's success with a focus on bringing to market products that are research proven to really work and that are completely safe. Maximuscle products are unique and clean. They are the only company to drug screen each and every batch of every product at one of the UK's independent WADA approved laboratory, all to ISO 17025 standards.

Learn more at www.maximuscle.com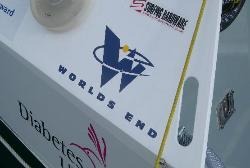 Many thanks to Sandy Roberton of Worlds End Producer Management. You can see more about what Worlds End do at www.worldsend.com


Many thanks to Paul Darrington and the team at St. Neots based Graceland Fixing - concrete floor specialist.



Foam for Comfort - Provided us with the all important rowing cushions! Thanks to Helen and the team. See their website here www.foamforcomfort.co.uk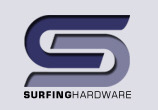 Surfing Hardware - Provided us with ankle leashes. Thanks to Nick. Learn more at www.surfinghardware.co.uk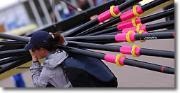 George Sims Racing Boats - Provided us with much support and additional accessories relating to our technical rowing oars. Thanks to Andrew Sims. Visit their site here www.racingoars.co.uk/index.php


HP Caterers - Hospitality Plus Caterers are a dynamic independent business with a passion for creating and presenting good quality food at reasonable cost. A demand for our high standards of service has encouraged us to establish an excellent team with a reputation for excellent service, exciting menus suitable for any occasion, whether it is classical or simple. They provided assistance with the launch party keeping our guests well fed, and providing the highest bid item in our charity auction. Visit their site here www.hpcaterers.com


Vestey Foods UK – The Special Contracts Division enables national and international contracts for Government, Private and Public sector customers that require high service levels combined with a flexible and multi temperature solutions to the food supply chain. With a core range based around protein the company manages procurement, quality assurance and distribution to detailed specifications for both products. Bill Cooper is a specialist in sourcing dehydrated meal packs and assisted us in sourcing and securing our rations with the limited time we had left ourselves. They arrived in plenty of time and we much appreciate the help given. Vist their site here www.vesteyfoods.com


Runsweet.com - Dr I Gallen is a diabetes and sport expert and assisting Neil with the impact of his diabetes condition on our attempt. You can visit Dr Gallen's Runsweet.com site here.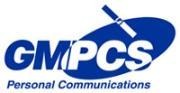 GMPCS – Jeffrey Barber has been giving us great assistance with our satellite and data communication solutions. GMPCS Personal Communications is a world leader in the supply and distribution of mobile and fixed satellite phone equipment and services. www.gmpcs-uk.com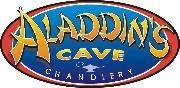 Aladdins Cave Chandlery - We've had great support and advice on the gear we've needed for the boat from Glyn Foulkes, Anthony Hewett-Hicks and the team.

Aladdins Cave is the South's largest marine chandlery supplying over 27,000 different types of marine-based products. From shackles to anchors - the best deals on the market. Whether you're a complete novice or an expert, the range accommodates all needs and tastes.
www.aladdinscave.co.uk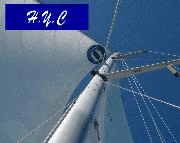 Hamble Yacht Care – We've had advice from Paul Haddock and the team on the boatbuilding aspects of our venture, and the repairs and changes we're making to the boat.
Hamble Yacht Care provides care and maintenance of power and sail yachts…by yachtsmen.
Contact on 02380 455705 info@hambleyachtcare.com
www.hambleyachtcare.com


Chicks Personalised Printing & Embroidery - Updated all our Diabetes UK t-shirts with our website and promotional logo. Great job, and all done in support of the charity. Thank you guys. Contact at 3 The Wynd, Letchworth, Herts. 01462 670007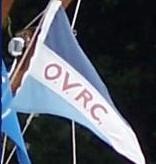 Ouse Valley River Club - We turned up unannounced and, Vic Driver, the club and it's members have been fully supportive. Helping us launch the boat on to the river, and helping us raise awareness about what we're doing.


KTY Yachts - Yvonne Taylor has to be the best RYA trainer there is! She took a bunch of mad ocean rowers, put them through their paces and managed to get all of us through the Ocean Yacht Master qualification...... Then she had to train us in First Aid and Sea Survival One of the best. Thanks Yvonne and your team. www.ktyyachts.com


11th September 2007

Row, row, row the boat.......

On the 2nd December 2007, Scott McNaughton, partner at BDO Stoy Hayward and Neil Hunter, marine engineer in the Royal Navy, will begin rowing 2935 miles across the Atlantic Ocean. Described as "The Toughest Race on Earth", 2 hours on and 2 hours off, 24 hours a day, non-stop for around 60 days.

From La Gomera, Canary Islands to English Harbour, Antigua, the Woodvale Challenge is now in it's 10th year. Head-to-head against 20 other vessels made up of individuals from various backgrounds around the world. Less than 100 pairs have ever rowed across an ocean - around a third of all attempts failing to finish. Threats such as hurricanes and tropical storm systems, dehydration and tankers in the shipping lanes….. In fact, there have been more people in space, than have rowed an ocean.

Despite the enormity of the task, another major obstacle stands in their way, Neil Hunter is diabetic. Neil, from Godalming, Surrey, is preparing to undertake this challenge with the support of Team Patron, Richard Lane OBE, former partner at BDO Stoy Hayward and the first Type I Diabetic in the UK to be fully and successfully treated with Islet Cell Transplantations and come off insulin after more than 30 years of injections.

Further advice is being given by Dr Ian Gallen, a Physician and Endocrinologist who played a major role in helping Sir Steven Redgrave continue rowing competitively at the highest level after being diagnosed with diabetes in 1997. Neil currently requires regular insulin injections. His condition will be constantly monitored throughout the Atlantic row by Scott and Dr Gallen will be available throughout the row to offer assistance.

"Although being diabetic affects my life," said Neil, "it most certainly does not inhibit my life. Sensible help, advice and preparation means that we stand just a good a chance of winning as every other competitor. Sportsmen at all levels should not consider diabetes as something that takes away a competitive edge."

Last year Scott McNaughton, 33, from Hitchin, Hertfordshire, conquered the summit of Mount Everest. Rowing the Atlantic Ocean will not be the first hostile environment Scott has faced. BDO Stoy Hayward supports Scott with its flexible employment policies allowing him time off for the race and training while he is still working hard on key accounts.

Scott commented "For me work life balance is very important – I like to put my all into both! BDO Stoy Hayward understands the varied needs of all employees and actively encourages diversity. Not everyone wants to row the Atlantic or climb Everest – but it all adds to the wealth of knowledge and experience we offer clients."

Douglas Smallwood, Chief Executive at Diabetes UK, said: "This is a truly astounding challenge. The fact that Neil has diabetes is proof that diabetes does not have to control your life, you can control diabetes. The money they raise will go towards our vital work in helping to improve the lives of people with diabetes. We wish Neil and Scott the best and we'll be following their progress across the ocean."

With all donations going directly to Diabetes UK and support from BDO Stoy Hayward, Royal Navy and Maximuscle, Neil and Scott aim to arrive in English Harbour, Antigua in February.

-Ends-



For more information, please contact Matthew Longbottom or Oliver Hibberd at BDO Stoy Hayward on 020 7893 2717 / 020 7893 3561 or email matthew.longbottom@bdo.co.uk or oliver.hibberd@bdo.co.uk

Availability: There are plenty of opportunities prior to the start of the race to talk to Scott and Neil:

Wednesday 12 September – 16 October - Boat available for photo opportunitiesSaturday/Sunday 15/16 September – Sea trials in Weymouth harbour.16th October - London Launch event14th November – World Diabetes Day2nd December – Race officially starts from La Gomera, Canary IslandsFebruary – Race ends, English Harbour, Antigua


Notes to editors:

BDO Stoy Hayward
BDO Stoy Hayward is the UK member firm of BDO International, the world's fifth largest accountancy network, with more than 600 offices in over 100 countries.
BDO Stoy Hayward LLP and BDO Stoy Hayward - Belfast are both authorised and regulated by the Financial Services Authority to conduct investment business.
BDO Stoy Hayward is an award winning firm. Recent achievements include:
- Sunday Times Top 100 Companies to Work for 2006
- Accountancy Age Global Firm of the Year 2006
- Accountancy Age Large Firm of the Year 2005
- Accountancy Age Employer of the Year 2004 and 2005


Diabetes UK
Diabetes UK is the leading charity for people with diabetes in the UK. We fund medical research, provide information and support to people with diabetes and campaign on their behalf.
Visit www.diabetes.org.uk for more information.


Maximuscle
Maximuscle are the UK's leading sports firm totally committed to helping dedicated sports people and gym goers exceed their personal performance goals. They are UK based and offer the most comprehensive range of sports nutrition products on the market, focusing on products that enhance sports performance, be the need explosive power, building muscle, endurance, energy or recovery.

For more information, visit www.maximuscle.com or call 01923 650600



Runsweet.co.uk
Dr Gallen run's runsweet.co.uk a website dedicated to sharing knowledge on how to manage diabetes with different sports and exercises. The content is by organised by people with diabetes, who want to promote diabetes self care, and share knowledge on how to manage diabetes with different sports and exercises. The medical content is edited by Dr Ian Gallen, who is a U.K. Physician and Endocrinologist, with a special interest in helping sportspeople with type1 diabetes.