Now that we have left the UK, you can continue to follow our progress on this diary page. It will hopefully be kept up to date (subject to stretching the capability of our technology from the mid-Atlantic!) and by following the official race website - access it by clicking here.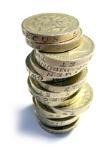 There is still a trickle coming in relating to our fundraising efforts. To date, including Gift Aid where applicable, we have raised over £18,500 of our £20,000 target. We're extending the on-line charity site at JustGiving until the end of March - just in case there is anyone who still wants to donate. Thank you once again to all those who have given so generously.


Firstly, a massive thank you to all our supporters. From the very start of this project we've come across people who have willingly put themselves out to help us achieve all that we have. There are too many to mention and even the simplest of actions played a part in what has been a massive project.

In particular a big thank you is due to.... our corporate sponsors who helped alleviate the very large financial cost.....to the UK based support team who monitored the diabetes status remotely, provided us with weather and race progress updates, and kept this blog up and running.....to our friends, family and supporters who kept us going through the tough times and continually sent through messages of support and encouragement.... and, to everyone who has donated to the charity and helped us raise awareness about what diabetics can do.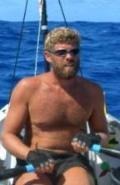 Scott - "68 days is a long time. Longer than we had imagined it would take. But I have to say, this has been an awesome experience. Already I just can't believe we managed to take a 23ft plank of wood from a harbour on one side of the Atlantic and row it nearly 3,000 miles to another harbour on the other side. It was quite a ride.

I had the honour of sharing the experience with the best teammate, and with the other teams who set off in early December came some of the most focused and determined people all of whom have my upmost respect.

Now looking forward to regaining some of the over 10kgs of lost weight, and seeing friends and family again."


Neil - "Having now made it across, times seem irrelevant, but 68 days was a long time to spend on such a small boat. This was made all the more bearable not only by being able to spend it with someone I've come to respect enormously, but also by the messages of support we received along the way.

The trip being full of lots of highs and a few lows, our arrival in English Harbour was very special and a moment I'll never forget.

I hope that being a diabetic and showing that big adventures are still possible, other diabetics can take encouragement and realise that there are no borders to this condition, and I also hope that the money raised goes on to enhance the lives of other diabetic sufferers, so a big thank-you to all who donated.

I am looking forward to keeping the 15kg+ of weight at bay, and also keeping some of the hair I miraculously grew back!"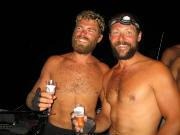 Apologies to anyone who has been awaiting an update – the last few days have been hectic!

We crossed the official finish line at 22.10GMT on Thursday 7 February, after 68 days at sea.

The final few days were a hard push for Antigua. The miles seemed to rattle down once we were into the final 200, though the final 30 miles seemed to take forever.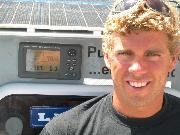 We had our closest shave yet with a tanker on our last night at sea. We'd passed a number of large cargo ships during the past few days as we approached closer to the West Indies, and at first this particular ship didn't even look like a cargo ship….. Scott was rowing on one of the dark shifts and saw a single navigation light to the South of our position. Knowing there was a chance of other rowing boats in the area, at first he thought it was one of these, especially as it seemed slow moving. Scott then handed over to Neil at the shift change. Pretty quickly the single light turned into two lights slightly apart, and it then didn't take us long to realise that what we were actually seeing was a large ship bearing directly down on us and it appeared small as we were only seeing its width.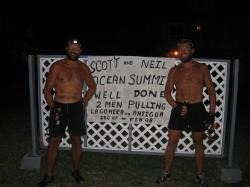 Neil stayed on the oars watching the approaching ship, while Scott called out on the VHF radio. "Big ship, Big ship, this is Ocean Summit, Ocean Summit, do you copy over". Our call was answered by ABSAR – the shore based search and rescue body based on Antigua – who were picking up our call just 30 miles away. However there was no response from the ship itself. We had to act quickly, and while Scott continued to hail over VHF, Neil prepared a parachute flare. "Big ship, Big ship, this is Ocean Summit. You are bearing down on us quickly. Do you copy over" – No Response – "Big ship, Big ship. We are launching a flare over" – No Response. The flare went up with a large whoosh, exploding high in the night sky, lighting the entire area as the burning flare descended under a parachute. Then, at last "I see you. I see you.", the watchman on the cargo ship had seen us. After a brief conversation the cargo ship moved to starboard and avoided us with 500m to spare.

After that excitement we carried onward. We could see a slight light haze on the horizon above Antigua and Guadeloupe, and just before first light the Cape Shirley lighthouse could be seen flashing. Land was visible a few hours after first light.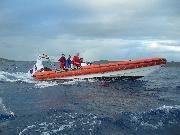 A couple of miles from the finish the ABSAR rib, with the official race steward joined us as we approached the official finish line – an imaginary line one mile due South of the Cape Shirley lighthouse. We celebrated with a small bottle of champagne then headed towards the entrance to English Harbour a couple of miles further on.

Just after dusk, we made our entrance and our welcome into harbour was simply amazing. Having seen no-one for over two months, we suddenly came into a buzzing harbour of lights, foghorns, flares, and cheers. Some of the other rowers were up on the castle battlements holding red flares aloft and whooping madly. It was simply awesome.

We soon reached the harbour side to a large party of family, friends, and well-wishers. We stepped ashore, both very wobbly on our sealegs, to an emotional hour of celebration.

Job done!


We have just passed the "100 miles to go mark" and we're glued to the gps screen watching the final miles count down. Things going well we hope to arrive late Thursday / early Friday.

Seeing land, stepping off the boat, fresh food, friends and family. We can't wait - it has been a while.

We'll be updating our blog once we're in Antigua. Til then fingers crossed the fair winds continue!


The last few days have seen the conditions give us some of our slowest and fastest rowing days yet. Things were ticking along at a slow pace a few days ago when a thick weather front came in. After a horrendously wet hour or so we were left with very strong winds blowing us South East....backwards! We
dropped the parachute anchor in order to try and maintain our position and this reduced the impact of the wind to a slow drift Southward.

We were relieved to see that almost all teams had done the same thing. As we were only a few hundred miles from the finish our main concern was being blown too far South and being unable to row back up again (per the weather charts there is minimal chance of winds from the South).

The question then was when do we lift anchor and move on. We decided that we would wait for a demonstrable wind change to the West. This took almost 36 hours and we began again at 5.30am on
1 Feb.

Passing away the hours on anchor was quite a chore. Luckily the weather, aside from the wind, was good so we were able to stretch on the main deck. We watched a couple of DVDs and played trivia cards. We had a visit from a whale - which at first we thought was a large shark - but it soon ventured close enough that we could see otherwise, and at one point it swam directly under the boat. Something also visited the flotation buoy above the sea anchor, and has laid bright orange eggs all over it.

The two of us in the cabin was pretty uncomfortable, especially with the wave movement crushing us together, so second night Neil spent half of it out on deck!

Once we lifted the anchor we were into some fast and furious seas which slowly shifted to a direct West direction (yippee) which continue to hold.

Last night saw heavy storms and heavy seas throughout and around 2am our radar warning beacon began to sound. With the swell, driving rain and no moon, it was pretty hard to see, however a cargo tanker was spotted pretty close by. It continued to make ground towards us, so we called the ship over VHF, which subsequently changed course (the voice on the other end sounding a little exasperated when it was explained that we couldn't get out of the way as we are a rowing boat with no sail or engine!). The ship came within a few hundred metres - though we had had visibility of it well in advance of then.

We are now into the final 4 degrees of Westward latitude and should pass the 200 miles to go point during tomorrow. We have one full ration pack each left, so from Monday we will be eating from the various meals that were not eaten earlier on, and kept just in case of this scenario....... lots of oily curry without rice. mmmmm. We hope to make landfall by the end of the coming week.......... Everything is crossed in hope of continuing favourable conditions!


Scott and Neil have deployed their sea anchor following a storm last night. After the storm had passed it left strong winds and they wanted to avoid being blown further south. For this reason they have not recorded any progress today as they have been waiting for the worst of the winds to pass. I spoke to Scott tonight - they are both in good spirits and looking forward to being able to get moving again soon.


This evening we passed through the 2,500 Nautical Miles mark (this is the distance we have actually covered, rather than the distance from the start), another milestone on our journey to the finish.

Both Neil and Scott have family travelling out to Antigua over the next few days ahead of us getting there, we believe we have just over a week to go if the current speed continues. There is a change of weather expected over coming days which will hopefully assist our progress further, watch this space!

We currently have very little wind again, and the daytime temperature is sweltering, especially for the guy in the cabin. That said we're continuing to get food down by eating later in the day and when not rowing are trying to rest during the heat of the peak, daytime sun.

At last Neil has been hit by a flying fish. An important part of the initiation to ocean-rower status (just to complete the rowing bit now!). It went for a body shot, striking in the arm. Both Neil and fish survived and
Neil managed to assist it back into the sea.


Antigua is now getting closer and closer. It seems almost ridiculous to think of 500 miles of rowing as "close", but it really is hard not to think of this being the home straight.

Over the last day or so we have gained a few miles North, putting us almost directly East of Antigua. We just want to hold this line, and with a bit of luck strike Antigua within the next fortnight.

Yesterday saw a big disappointment early in the day. ... Over these past couple of months we've sampled many different ration pack meals and a few have become firm favourites, in particular the "All Day Breakfast" boil-in-the bag. It's made up of a luxurious mix of baked beans (which taste just like Heinz), little sausages, bacon chunks, and some fried egg type thing, all pre-mixed together in one tasty goody bag. Now imagine one of those days where you awaken to the smell of a full English breakfast being
cooked up, the slight rumble of the tummy, and the immediate salivation in anticipation of pouring on the ketchup in a few moments time.... well it was kind of like that, or at least as close to that as you can get on a 23ft rowing boat. At day break every day we open one of the hatches and extract two identical and prenumbered ration packs for the day. One for Scott, one for Neil. Immediately it is interrogated and rated. Is it Boost or Galaxy, is there Haribo, what flavour Pepperami? And of course, what are the meals?
When "All Day Breakfast" was announced there was unanimous cheer all round. So, next step is for Neil to row his shift and Scott to have an hours rest - then rising to cook the breakfast meal ahead of getting onto his next shift and in anticipation of Neil coming off. So we have an hour or so to build
the anticipation of the promised meal. Scott rose at the pre-arranged hour, excited with the expectation of an "All Day Breakfast". The two bags were placed on the stove and heated up. However, tragedy struck when the contents of the pack were opened to find not the promised "All Day Breakfast" but
Chicken Casserole! Scott was not a happy chap. That's not to say the chicken casserole isn't also nice - but let's face it, when you're expecting an "All Day Breakfast" it's almost enough to see a rower walk the plank and take the plunge. To add to the misery, Neil's bag (similarly labelled), was indeed an "All Day Breakfast"........ "Unlucky mate, want a sausage?" - "Grrr No thanks Grrr".

Yesterday Neil was interviewed over satellite by the team at Roche, one of our corporate sponsors and supplier of the Accu-Chek Compact Plus, which Neil uses to monitor his blood sugars in these conditions.

Today we were visited by the support vessel "Kilcullin". It was great to see them as we haven't seen anyone since Christmas, when the other race vessel visited. We'd seen them approaching from the East, and at one point we debated whether or not it was a Kilo-class Russian sub (diesel/electric)
....... this is probably because we talk about submarines a lot!, and are both reading HMS Unseen. Anyway, it soon became obvious that it was a yacht (they can be easily mixed up!). After a few photos it left again. At this point, Neil would like to let everyone know that he has been rowing, even though Scott was the only one rowing on each of the three occasions we've been visited by the race vessels.

We also heard today that Mission Atlantic effectively took themselves out of the "race" by taking on board additional food. It can't have been an easy decision. Glad to read the guys are still firmly set on completing their trans-Atlantic row. Look forward to seeing you in Antigua for a celebratory beer.

Spirits high and looking forward to the finish.


Firstly, a big thank you to all those who have recently sponsored us, and there has been a burst of motivational messages (which do reach us) that really give us a boost too.

Today has seen us cross into the final 10 degrees of latitude as we head for Antigua, and the next day should see us into the last 500 miles. With other teams beginning to finish, our focus is now simply on getting there ourselves, and we have endless conversations about how long it will take, what it'll be like to get there, seeing and being on land again, etc, etc.

Of course 500 miles in a rowing boat is still a long way, and the last two days seem to have us stuck between a rock and a hard place. The wind and waves are heading South West-ish at great pace. We can get onto that current but risk being taken quite far South of our destination and then fighting to get back North. Alternatively we've been holding a more moderate speed and trying to head directly West to Antigua. The problem here is we get blown sideways on to the current above and find ourselves being pushed sideways, while we row North such that the combined effect is West. It means we're exposed to the crashing waves, and risk of capsize. In the last few days we've broken another two oars as well as two gates (which hold the oars) and lost various pieces of clothing as they've been swept overboard. And it's pretty uncomfortable on the backside too! As far as oars go, we have managed to split and tape two of the broken oars, and so far the repairs are holding.

The holy grail is to find a way of riding the SW current at an angle, moving West while surfing its power - Row of Life and Jaydubyoo appear to be managing this and gaining better mileage - we'll keep trying!

Back into the ocean today for another hull scrub. This time Scott left not one barnacle in place.We've also been addressing the trim of the boat as we continue to consume our rations, and pouring over the routing charts.....all in search of the grail.

Keep watching, and hopefully see the miles continue to come off.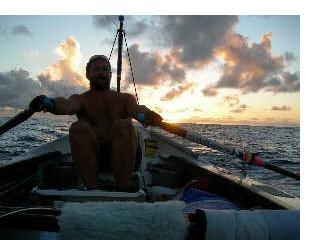 Well, we have made our way down to the low 17N degrees of latitude. We're pretty much due East of Antigua now. We're also amongst the other boats, most of which have been down at this latitude for some time, having chosen to take a more Southerly route earlier on.

Conditions continue to be good and we're both really enjoying being able to clock up some mileage at last. What we need now are winds blowing due West, they are currently blowing South-West - ideal for where we were just a few days ago.... oh the irony!

Neil - 19th January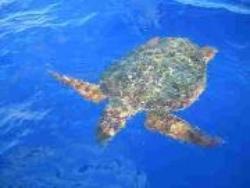 We've just heard that Pura Vida, one of the fours teams, has just arrived in Antigua and won the race. Fantastic effort, and big congratulations to the team from us here. Suddenly the finish seems tantalisingly close and achievable and morale is riding high. The first of the pairs boats will finish shortly too, though we look to be the best part of three weeks from finishing at present. This will take us close to the end of our 'full ration plan', though we have a plan that can extend this considerably if needed.

We just had an encounter with an enormous turtle (see photo left). We've seen a couple at a distance but this one was so close that he almost got a smack from an oar before Scott saw him. We slowed the boat and his curious head appeared above the waterline and he bobbed over to investigate the boat. It was great to
see this creature so close, large tan flippers paddling around, and head fully extended so as to get a good view of our strange turtle like boat. He swam up to the back of the boat but then duly bumped into the rudder, so dived under and returned from the side.

Other than that, just a couple of cargo ships (on the New York - Rio de Janeiro shipping lane) and a yacht yesterday afternoon. None were close enough for us to need to contact them and they probably didn't see our tiny boat.

Moving West at a decent rate now, we are noticing the daily time difference. Each degree West takes us 4 minutes behind UK time (so one hour every 15 degrees). We've kept our watches on UK time, so breakfast is getting later and later since first light isn't until almost 10am now.


Readers of our blog will know that since the New Year we've been constantly frustrated by the apparent lack of tradewinds. Yet the big picture weather forecast was showing that there should have been favourable winds at our position. To add to our frustration, boats behind us were definitely getting the winds and catching up. It seemed ourselves, Komale and Mission Atlantic were stuck in some kind of local system that was moving West with us.

Then over the past few days we were teased by some apparent breaks where the wind would pick up, we'd begin clocking up mileage, only for another squall to come along and ruin the party.

Then two days ago, the tradewinds reached our longitude, but seemed to stop just South of us. Komale and Mission Atlantic raced ahead. We found ourselves in the midst of 36 hours of battering by heavy squalls and passing fronts, the likes of which we hadn't seen so far. A squall can turn a sunny day as dark as dusk, deliver enough rain to reduce visibility to a few metres, flatten the waves, and brings its own revolving winds. They are actually great fun to be out in - really feeling the strength and fury of Mother Nature, but a couple of times is enough! It was during this time we were overtaken by Row of Life, Oyster Shack, and Mission Atlantic, while Komale put serious distance between us.

But, it now appears (touch wood / fingers crossed) that we too have some great conditions. It started yesterday morning - and once it was clear these were looking strong and consistent, we jumped overboard and gave the hull a thorough scraping down, removing loads of gooseneck barnacles. Since then we've been plugging away, racking up some miles, getting towards Antigua, and really enjoying the rowing again.

Aside from the weather we've had some wildlife again. We were visited by a pod of dolphins a couple of days back, and then treated to a whale show again - this time a much smaller one.

Scott seems to be the on-going target for the flying fish. They're smaller here, so less impact potential! Lucky for them, in both cases the Kamikazes survived, and Scott was able to pick up the flapping fish and throw them back to sea.

Yesterday's hull scraping was an event. The sea was very choppy, and having seen various "large grey things" over recent days, we were a little nervous about getting in. Under the water though the visibility is still unbelievable, being able to see a long way into the abyss, and the crashing waves creating lots of air bubbles above. There were a lot of barnacles, probably encouraged by our slow speed recently. Scott was in first, a thick rope around the chest held by Neil (just in case of needing to get out quick, and to avoid being carried away from the boat), then we swapped over. One side each and an hour later and we were cruising.

We're both suffering from sweat and salt sores, despite our efforts to regularly rinse down. The continual choppy seas have seen us constantly soaked in saltwater, with a break coming in the form of a soaking in rainwater from the squalls. So we've been rowing in wet salt conditions and it has taken its toll. Also, conditions during the day are very hot and humid. Not a problem for the rower outside, but tough on the guy left in the cabin where the temperature soars into the thirties and unable to open the back hatch due to the waves, he's left to sweat it out.

We are now into a countdown phase for Antigua, and well into the last 1,000 miles. Our families have rearranged flights and accommodation in anticipation of our revised arrival date in early February - we can't wait to get there.... beds, showers, beer, fresh food.

We've also been keeping an eye on the front runners who should be finishing shortly. We've a way to go yet - but seeing others begin to finish will be another milestone along the way.


There Scott was, in the dark of night (there is still no moon for most of the time) pondering over whether the trade winds would ever arrive, worrying about how they were going to get South enough if they didn't, and generally dreaming of reaching Antigua. Looking up into the starlight sky he thought he saw the beginning of a shooting star. A small light whizzing across the sky beyond our atmosphere. However, it didn't burn and fade, it just kept going. "Neil, look up there, just about to go through Orion's Belt!".

We watched it continue on its trajectory across the sky until it went out of sight as it went further and further away. We debated about what it could be.... an aeroplane, no, too far away, too fast, ... a shooting star, no, it kept going and didn't fall into the atmosphere,..... a comet, possibly, but unlikely. There was no tail, or burning up.

We decided it must be a satellite - but can't be sure. It seemed to be orbiting earth, almost on a North South route. It was small and fast moving. But we don't know. Can you see satellites this clearly from earth? Would the reflection from the sun/moon be enough to make it twinkle?

Or, is it something a little more 'alien'???

Apart from such excitement, we have continued to be frustrated by conditions and decided yesterday that rather than wait for the promised NE trade winds, we had better put a little South into our course when the conditions allow. As we enter the last 1,000miles, we're keen not to find ourselves continuing to progress too far West without some drop in latitude and if the winds aren't bringing it we'd best force some in. This will no doubt impact our mileage progress in the race - but let's see.

Otherwise, things on board are looking good. Resigning ourselves to an extended period on board, Neil set about reconditioning our steering positions which has given great improvement to response in heavy seas.

Having read James' blog from yesterday (on board Komale) and his motivating message, along with a bunch of support messages from friends and family, we've a lift to our mood and a refocus on the final 1,000 miles.


So here we are continuing to plod Westward at our slow pace awaiting the arrival of some beneficial winds.

We have been kept amused by being sent extracts of other team blogs and what they have been up to. Of late we've been enjoying Komale's blog, entertained by Niall's ramblings - and amazed by James' efforts written between ipod episodes of Transformers.

Scott - "On reading Niall's most recent entry, I thought it appropriate to step to James' defence in respect of the big waves and impressive boat speeds the other night. I reckon I was out on one of my night shifts at the same time - and a few miles further North. There was a point where the boat was getting an absolute pounding and it lasted about an hour...... By the end of it I was exhausted, and at our handover said to Neil that he'd probably need to put out the anchor if it continued. I was then amazed that
as he began rowing, things had returned to exactly the way they had been previously (i.e. 1.5 knots in a mush of mixed waves). Neil thinks I was making it up, and I call James as my witness!"

We continue to enjoy the hilarity brought about by the sleep depravation. Still waking up between shifts convinced we're late for our shift only to be told that there's another half hour of sleep to go yet - you can take your wet gear off and put it back on in 25 mins. Despite being a "light sleeper", Scott is now able to have a deep sleep in a matter of minutes. This morning he managed to boil his bacon and beans breakfast, and in the five minute space while it cooled down a little, fell asleep and sleep-talked a
conversation with one of his work colleagues. He's wondering if there is a way to strap the sat comms to his head and deal with work matters in his sleep - he may need to at the rate we're moving! As for Neil, he saw a man-sized jelly baby riding a bike by the side of the boat. The surprising thing though, is that he didn't try and eat it, since Neil eats everything in sight, in one sitting usually.


We've been pretty frustrated since the turn of the New Year with the lack of winds here in the mid-Atlantic. Look at any Admiralty chart for this time of year and you'll see strong Westward winds and currents are almost guaranteed, the famed Tradewinds - unfortunately, not for us so far!

It's frustrating because we're now beginning to think of arriving in Antigua. We're clearly past half way, but as each day passes without delivering its promised parcel of high mileage winds, it feels as though the
finish gets further away. We'll miss our expected arrival date for sure.

This is of course just another psychological battle. We have all the resources we need to continue, it will simply need some extra time. The winds will improve, and we will get to Antigua. We simply need to be
patient, and in the meantime persevere with continuing to scratch what we can from the conditions as presented - and we have been clocking up decent miles.

For those following the race in this part of the field, you'll be aware that ourselves, Komale and Mission Atlantic are all facing similar conditions given our proximity to one another - it's not a case that we're
significantly slower than teams further up the field, we're simply being affected by less favourable conditions at the moment. As you can imagine, we follow daily how our local competitors around us are doing!

On-board things continue as normal. Irrespective of the speed we're able to generate, we're out there on the oars for our shifts - sometimes gaining ground at a painfully slow rate (well below one knot has not been uncommon).

Anyway, don't think we're down. We continue to row hard. The sun is shining, the food is great(!), the company is entertaining, and as we write, the seas are already faster now than they were 12hrs ago. Also, our excitement with the local wildlife continues. We were joined for a few hours the other day
by a whale. It swam around the boat, keeping an eye on us, and trying to work out what on earth we are doing. In the end, we simply seemed to idle along in each others company - one gracefully gliding through the ocean, the other jerkily dragging itself across the surface.


So yesterday was Scott's 34th birthday, and one to remember!

After writing the last blog update of adventures in the waves, Scott went out on the oars. That night and during the shift, one of the biggest squalls we have seen so far passed through. It came and went within 30mins but brought with it torrential rain (the empty buckets were half filled in just 30mins) and strong winds. As the squall passed through, rather than row, Scott raised the oars in the air to catch the wind, and used the rudder to steer. At one point the boat was moving at 4.5knots just from the wind. This
compares to what is currently a "good" speed of around 2.5knots.

This session was followed by a brief hand over of shifts to Neil and a "Happy Birthday" handshake in the middle of the night.

The 4th January was slow from a rowing perspective. Yet again the weather was against us and speeds in our direction were minimal. Lots of happy birthday messages and calls from some of the other boats (including two nurses who sang a full verse of Happy Birthday - thank you Elin and Herdip on Dream Maker!) and from home meant it certainly felt like a birthday - thank you all. Somehow Neil had managed to smuggle and hide a small birthday cake and candle, so this, along with us drinking our one can of Guiness and listening to an hour of Peter Kay, topped the day off.

As night came speeds got slower, and slower, and slower. We persevered throughout. Mother Nature treated us to a great light show as sheet and forked lightning continued throughout the night - strangely never any thunder.

Then during Scott's 4-6am watch, he began to hear the occasional "Ppphhhttt" of a large marine mammal blowing out and taking on air near the boat. At first Scott just assumed that it was the odd noise from the oars in the water - he duly ignored them and pushed on. It was during the handover at 6am with Neil that there was another loud, clear and very close "Ppphhhttt".

A few nights ago we had a similar visit from a small pod of dolphins. We quickly ascertained they were dolphins because we could hear their sonar whistles to one another clearly, even above the water. Then looking into the depths with the head torches, we saw a couple swimming under the boat.

This one however was different. Much less regular, no sonar noises, and even when we shone torches into the water we couldn't make out any dolphins. We're certain it was some kind of whale.

As things would have it, our speed was now so slow we were beginning to go backwards as Scott left Neil to his two-hour shift.

Neil sat silently for half an hour or so as the whale continued to swim around and close to the boat. Once he was sure it had lost interest and left, Neil deployed the sea-anchor. We hadn't wanted to deploy it until the whale had gone, for fear of it getting tangled in the parachute. Once deployed we decided to rest a few hours and hope for a change in conditions.

On waking later in the morning we found that the parachute had failed to stay open, probably because the drift of the boat was not strong enough to fill it. We had drifted back to the place we had been several hours before stopping.... c'est la vie!

Today has not been much better - we have a current going South East, a swell going North and waves moving both West and South, and the forecast is for winds going North West! It may be that the King Kong DVD gets a viewing this evening!

We have everything crossed for a change and for some of the conditions the lead boats are currently experiencing.


It's been too long since our last update and hope this has left you eager for news of our voyage! We have lots to tell as it's been an eventful few days.

For those who also watch the Woodvale race website, you'll know that the weather system that had us stuck in slow conditions lifted, bringing strong Easterly winds.

We've been putting in some decent mileage, which is great for morale, and thoughts of this new part of the voyage being the homeward stretch (all 1,000 miles plus of it!). Although the winds are in our favour this doesn't necessarily make for great rowing. The sea has been getting increasingly wild. Scarily big crashing waves can be great to surf the boat on, but when things aren't quite right it makes for exhausting, hard work, and non-stop attention, especially in the dark of night as the moon, again, is no longer in the night sky.

This afternoon saw us take on one wave too many. Over the last few days we have both been trying to avoid the boat being pulled from 270 degrees round to 180 degrees - this puts the boat sideways on to the waves, with the possibility of capsize. It's easier than it sounds for the boat to be pulling round, especially in mixed, heavy seas and strong winds.

The sea state had been building all day and the waves were the biggest we've seen yet. Then the inevitable happened and the boat ended beam (sideways) onto the waves. The waves were big - very big. Not just a big swell, but individually big waves. After endless effort to bring the boat back round, the decision was made to put out a small drogue (a drag behind the boat which pulls it back around - though it slows speed). That's when it all went a bit wrong. Just as Scott was releasing from the foot clips he saw a massive wave coming, and realised that unlike the others this was going to break just as we would be almost at the top, and sideways on. The wave would be at least 40ft. "****" he screamed to Neil (inside the cabin), and we both held on as best we could.

As the wave crashed, it poured hundreds of litres of water into the boat, then it pushed the boat sideways down its side. The side on the boat went under the water and the seas poured in as the boat began to capsize.

Somehow the boat managed to end up the right way up without going all the way over. However the upper deck was beneath water, completely filled with water - up to the gunnels. Just the cabins (neither of which took in water) were above sea level.

Left very exposed and at the mercy of similar waves we acted quickly. Neil activated the electronic bilge pump which shifts a gallon a second, and we were both bailing water with large buckets (in fact the toilet bucket has never looked so clean!).

We needed time to get things sorted, we hadn't lost any gear, but were vulnerable so we decided to deploy a drogue from the bow. This put the boat nose into on-coming waves, and a stable position.

It took a while to get things sorted out. Everything was dislodged on deck, and the contents of the cabin had literally been shaken like a tin of beans.

By the time we had things sorted we were exhausted (in fact, like everyone else, we're constantly exhausted), so replaced the drogue with the para-anchor, got ourselves into the cabin, agreed everything was under control and promptly fell asleep.

An hour later the para anchor was in, conditions had relented and we were back rowing again!

Everything is fine with the equipment, except one of the oars. It snapped as the boat was driven sideways by the waves - an illustration of the force (but we have a spare).

From inside the cabin, Neil knew there was something big coming when he heard Scott shout - we've had some big thuds hit the boat but this one was unreal, and followed by the cabin's entire contents flying around!

So, today has been an experience! Interesting, exhilarating, awakening .... and a bit scary too!

If that wasn't enough, a couple of days ago, Neil didn't want his 'Firestick', super-hot Pepperami, and offered it to Scott. This led to a sequence of events resulting in Scott beginning to choke on a bit stuck
somewhere in his throat. "Pass me some water please," gasped Scott, who then promptly began choking and vomiting in an attempt to dislodge it. Then, along comes Neil, who with little space to perform the Heimlich Manoeuvre, developed his own technique. Several jabs and an uppercut to Scott's back soon saw him choke free and pleading for mercy!

Lastly, over the past couple of days we've seen three big cargo ships in the New York - Cape Town shipping lane. No need to contact any of them as our courses were clearly different, though we did have a New Year's day conversation with two yachts - one on its way to St. Martin. Despite our fantasy of young ladies in distress, on enquiry this was not the case.

We should end by saying that both the above events have actually been relatively short moments of some really good rowing days. We are both very fit now and well used to the long periods on the oars. We remain in the best of health.

By the way, tomorrow is Scott's birthday. Not that that means he'll have an easier day.


The last 24hrs have seen a change in fortune for our local weather and we have both been clocking in some decent mileage since around 8pm yesterday. Let's hope that's the Low past and we get the winds back.

So we were already upbeat, before we then had a great whale experience which Scott describes below.

Scott - "The sea current had picked up considerably in a Westerly direction, and Neil and I had been rowing hard all through the night to take advantage of this. The sea state was unusually calm though - no winds in any direction, or large waves - just a silent, strong current.

Anyway, I came on for the 8-10am shift that I always do. As we've been travelling West, the mornings have been beginning later and later, and now the first sign of the sun is around 8.30am. Around this time, I thought I'd make good use of the unusually calm and peaceful conditions and use our loo! I'd locked off the rudder so the boat was simply bobbing alone in the vast silence of the ocean.

Then I heard what sounded like an explosion. As I looked over I saw a fountain of water falling back to the sea a few hundred metres away.

I was confused, I'd missed seeing what had actually happened, though I kind of figured it must be a whale blowing out - I just couldn't equate the size of the blast I heard with something simply breathing out.

Then seconds later, and I can still hardly believe it, the massive creature emerged like a bullet from the ocean surface - the whale's whole body from its nose to the tip of its tail was out of the water before it leaned to the side and flopped onto the surface - creating another huge crash of energy.

This all happened a few hundred metres away - yet still the sight and sound was unbelievable. It was amazing to see - but at the same time quite scary - the energy it was able to deliver, its size, its excitement, meant I didn't particularly want it coming any closer.

I called Neil (asleep in the cabin), and the two of us continued watching for another five minutes as the whale continued its show. Then, as quick as it arrived, it was gone.

I don't know what kind of whale it was - I wish we had a marine creatures book. It was huge. Very big at the front, and you could see the black and white stripes of its throat on its underside. Neil went back into the cabin, then ten minutes later the other type of whale that we saw yesterday was back! Two of them very briefly. I called Neil again!......

Yes, we do have some video footage - but it just doesn't quite look as good as the real thing!"


The last two days have seen the winds die down, and we have two conflicting wave directions which provide no obvious easy route in our direction. We have little information on local weather but understand there is a low, which has disturbed the expected trade winds above 19N. Hopefully it will shift soon......hopefully....

Yesterday began with a morning visit from a big, big whale (no idea what kind, except its back fin was tiny compared to the rest of it). It had obviously seen the boat and hung around for 15mins surfacing every 5mins for air. Unfortunately we'd finished the Christmas cake earlier the same day and had nothing to attract it closer than 50m to the boat.

We then spent a couple of sweltering rowing sessions getting more and more frustrated and eventually downed oars and jumped in before heat exhaustion set in.

A couple of large fish currently residing under the boat were quite curious and came up to Scott to investigate. They soon lost interest once hull scaping began ......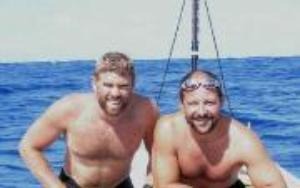 We seem to have moved out of range of the flying fish these last few days - that was not before Scott took another direct hit, this one straight to the forehead! No damage done!

We took a Christmas Eve photo (see left) and managed to reduce the image quality and size enough to send it back to family. The response from both camps was that neither of us look like we've lost any weight - which is probably a fair comment as both of us had expected to have shed more weight by now.

The fact that we've retained weight is a good thing, and reflective of the diet we're on. Working with the Maximuscle sports nutrition team, our diet consists of a high proportion of calories coming via sports drinks throughout the day. We're taking around 3,600 calories each a day in drink form (equivalent to 12 Mars bars!) ..... We're downing one 300 cal drink during the row (to provide the energy needed during the session), and one 300 cal drink immediately after (to replace background sugar glucose levels). In all we're drinking around 10litres per day each of energy drinks. On top of the drinks we also have three hot meals, three chocolate / cereal bars, fruit/nut mix, and other sundry foods. So we're managing to take on a lot of calories fairly easily. The downside had been the weight of food carried - we have well over 100kgs of sports drink powder alone - and this caused us issues with the boat trim, which was too heavy at the front. We hope though, that this strategy will see us remain strong to the end.

At present we're getting through around 30 litres of water a day. Around 23lt is for drinking, the rest used mainly for washing and the on-board electric shower (which is great!).

Early Christmas Day saw a second 'surprise' visit by race yacht Sara, at around 8.30am. Scott was plugged into his ipod rowing at the time. Given we haven't seen another vessel for well over a week, it was quite a surprise to turn around and see the yacht only 20ft away.

As conditions were good, we decided we would not take any additional rest time on Christmas Day - Bah Humbug - but did take a 4hr stop (on the drogue - so continuing to drift) during the early morning hours.

Apparently Neil featured on the Eagle FM (around Guildford) news report - from a pre-recorded piece over the sat phone a day or so earlier.

Lots of goodies (mostly edible) were opened, and we spent the day with Christmas tunes on the sound system and sporting our Santa hats ...... but it doesn't feel very Christmassy here....

We're enjoying now getting some serious miles clocked up as we continue directly West - we're expecting a Low to impact over coming days, so this may impact our progress....


Well, for the time being the winds appear in our favour, and now that we've 'turned the corner' and pointed direct towards Antigua, we're at last clocking up some decent miles. The boat hasn't stopped since we lifted anchor after the stormy night a few days ago. Our routines and handovers are now working well too.

When we planned our voyage passage in the few days before leaving port, we set 20N 30W as our first clear objective. Subject to finding Easterly blowing winds (hopefully indicating the Trade Winds), we had decided this would be the point that we would change course and head direct to Antigua. Our course went well the first 10 days or so, but adverse winds sent us further South than we had wanted at that stage ..... In any event, during last night we passed within 10miles of 20N 30W - we reckoned not bad to get within 10miles given we've rowed over 900 miles in total so far.

The last few days have seen a number of events....... After the night sat on our para anchor, winds changed in our favour the next morning and we began rowing West. The winds and wave direction have both been working with us and so we've been getting some personal bests for distance covered per shift.

The first night after the storm was also pretty dire. The winds would pick up unexpectedly in a matter of minutes, creating confused seas and pushing the boat side onto the waves - putting us at risk of capsize. We remained ready through the night with the cabin hatches sealed up. It also threw down plenty of rain, and threw up lots of sea spray. Getting wet's not the problem .... it's putting on wet saltwater clothes every session and going out into the dark for another punishing session against the elements - adding a few extra salt sores each time.

But, as with everything, this soon changed and the following day was sunny with steady winds. We were glad to have persevered - knowing some other boats wouldn't have.

We now appear to be in the flying fish artillery range. These things are only about 20cm long but bullet shaped and can fly several feet above the water for long distances. The problem is they don't bother to look where they're going, and typically fly in mass formation!

Scott was hit side on by one, it hit his fist as he was bringing up the oars then ricocheted off his chin before landing back in the sea - a bunch of feathery fins being the only evidence of its visit! We were then treated to finding another on deck in the morning - it hadn't been as lucky. Sometimes there is some notice that they are coming, you might see one just miss the boat..... this is the point to take head cover as they then smack against the side of the boat!

That same night, as we were swapping over something caught in the beam of the headtorch beneath the surface. Looking into the water we saw half a dozen 3ft long pale stealth like bodies. They looked particularly unfriendly as they swam in a complete circle around the boat. We convinced ourselves
they were some kind of small shark.

Next morning, as the sun rose we saw large purple - almost neon - fish under the boat. Not sure what they are, but presuming these are our 'sharks' - and are actually much more friendly looking...... We offered them the dead flying fish for breakfast but they didn't seem interested in it, so Neil cooked it
up instead.

We have our fingers crossed that these local Easterly winds stay with us as we continue West in search of the full Tradewinds. Hopefully the last 24hrs has been another best distance for us, and we should break through the 1,000 miles travelled soon (though this is different to the Woodvale recorded distance as our route has not been straight!).

Lastly, "Come on Komale - thought you were going past days ago! ;-) "


So after spending the afternoon swimming in the Atlantic, we got back on with the rowing. That evening we could see a storm front begin to build on the horizon North of our position, also the wind was picking up and blowing us the wrong way. Eventually we found ourselves with the boat pointing due West, rowing
as hard as we could and we were still going 2kts in a SE direction. Not good.

We deployed our sea anchor - a large parachute which when in the sea helps to drag and slow the boat, it also ensures the boat points its nose into on coming bad weather. Once it was set we sat out on the newly arranged deck and had our boil in the bag meal - watching as the storm built and made its way towards us.

We then lashed everything down on the deck and crammed ourselves into the tiny cabin.

The centre of the storm missed our position, but it was still a fairly rough night.

We can track our progress and position from inside the cabin - and could see that we were slowly drifting due South. Not too bad, as not completely the wrong way.

By mid morning yesterday, the winds had swung around enough for us to begin moving SW - so we were soon back on the oars.

Lastly, "Come on Komale - are you going to go past us?!"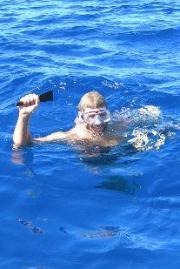 The last 24 hours have seen the winds and currents work against us. The night shifts are always the hardest from a tiredness point of view and once the speed over our course dropped below 1kt, it was time to stop rowing and allow the boat to drift. As the general drift was directly South, we didn't
bother deploying any sea anchor - simply went with it.

Some slow going is maybe not such a bad thing as it forced us to take a few hours continual break during the night which was much needed.

This morning we spent time rearranging the boat's trim - re-balancing weight around the boat. Our objective was to find a new home for various pieces of kit, most noticeably the liferaft, so that we're able to use both rowing positions and the footwell more easily, allowing the non-rower to have space
outside the cabin during downtime. This is becoming increasingly relevant as the daytime temperatures are increasing noticeably and the cabin can get pretty hot. Also, when the going is slow we can now more easily row 2-up, which we haven't done at all so far, other than the first hour of the race
start over two weeks ago.

That done, and with the ocean as still as a mill pond, we decided it was time to get into the water. Scott did his usual trick of falling in, while doing a check for sharks, and before long Neil was in too. Armed with a scraper each, we set about clearing the hull of a few barnacles and other creatures that have decided to slow our progress by setting up home beneath the boat. There was not too much to clear, the anti-fouling paint having been applied only a couple of months ago.

Having been cooped up on-board for over two weeks, it was great to be able to swim and stretch. It was also cool to see the boat from the outside, which is much more impressive than the deck.

The next few days look to be slow going against adverse winds, but the boat is now better set up for making the most of becalmed seas and adverse winds.


Week two is now safely tucked away and it has seen us establish ourselves in a routine that sees us trying to maximise the time we have available. It has not been without minor deviations to deal with however, with the rudder needing alteration in its steering range and also the steering footplates
needing constant attention with Scott habitually breaking them! They are now held together with tie clips and an epoxy repair kit! We've had to partially retire a seat cushion too.

We have been very fortunate with the weather too so far and the constant sunshine allows us to keep our batteries charged via the solar panels and this in turn allows us to use the watermaker as much as we need. This has been a godsend, allowing us to keep ourselves and clothing (still wearing some!) relatively salt free, therefore keeping ahead of any chafing.

Night times are the most difficult times to deal with as the tiredness really kicks in and coupled with total darkness on an ocean leads to your mind playing games! So far we have heard a dog, chickens, a duck, keys rattling and a man whistling! We also have an alien head on the cabin bulkhead and Scott has
bravely beaten off shark attacks with the oars! This is small fry compared to previous rowers who have, during their night shifts, been in full-blown parties, confronted by hoodies and even seen UFOs!

However, we do see countless numbers of shooting stars and the odd electrical cloud. A couple of nights ago saw shooting star after star, as some kind of meteor storm hit the earth. The phosphorescence given off by the oar blades in the water is good to watch and sunrises and sunsets are also amazing to watch unfold as you're rowing.

We were grumbling at the lack of marine life seen so far, but all this changed on Sunday evening when we were treated to a display, and the occasional full flip, by a school of around 30 dolphins. They played around the boat for around half an hour, and we watched them under the boat with a facemask - quite amazing to see. We could also hear their sonars communicating with each other, this was really noticeable inside the cabin, which seemed to amplify the sounds. It was really cool.

The voyage continues to impact on the body. The toughest bit is the continual sleep deprivation - never allowing more than two hours sleep - which has led to the slight hallucinations we've been having. Hopefully this will pass as we get used to falling into deep sleep quicker and for shorter periods.

Physically, we've been lucky so far with no major injuries, however the impact on joints in becoming noticeable. The fingers are the worst at present. The rowing motion leads to each finger joint being pulled
continually. At night the fingers quickly swell and stiffen between rowing shifts, and the first few minutes of movement are really sore.

We are both suffering from some discomfort on the seats. Basically the saltwater and sweat which gathers between the seat and the skin cause sores. We're keeping on top of this with regular freshwater showers and by using a medical bedding layer that we change and rinse in freshwater.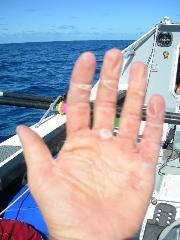 Neither of us has suffered particularly from blisters - regularly using surgical spirit to harden and moisturise hands and feet. However the continual jolting of the boat makes moving around treacherous and we're covered in small bumps and grazes.

Towards the end of this week we hope to reach the sub 20-degree latitudes where we will begin to feel and take advantage of the westward tradewinds. Once we hit them, you'll see our route take an obvious turn west direct to Antigua. Hopefully we'll make the turn before Christmas.


After the initial shock of the 2 hour on/off routine, we now have our first week under our belts and are feeling good. We have set off making sure that all of our actions are very deliberate so as to ensure we get the simple things right from the start, as any minor problem now could be many times
worse over the coming weeks.

We were initially tucked in behind the chasing pack but they now seem to be getting away impressively. It's a long way to go though, so we'll see.

Our first three nights have seen us have to make contact with shipping (always in the dark) to ask them to detour around us. This has been greatly helped by our radar receiver which gives us advance warning of shipping in our area and also their course, speed and name.

Unfortunately we haven't seen any more wildlife since the first day, but we do get visited each day by a bird which hangs around for a while and then disappears until the next day. Really hoping we do get to see more, but preferably of the non-shark variety!

Weather has also been good to us so far, and the sea too. We did have some very big waves (up to 25 feet) on the third day, but we soon got used to them and had great fun surfing down them, just that you get pretty wet if you get it wrong!

Our daylight freetime is very short (3 x 2 hours) and mostly consists of cooking, washing our salted clothing and ourselves to prevent salt causing soreness and chafing, fixing problems and general housekeeping to make life easier for us.

Someone said that if you make it through the first week then you'll make it across - here's hoping, but a long way to go yet!


Scott was interviewed by BBC Three Counties Radio today. You can listen to the interview at the following link:
http://www.bbc.co.uk/threecounties/content/articles/2007/12/06/woodvale_rowing_challenge_feature.shtml


We're now about 100 miles from harbour. Slow going through mixed seas and difficult to row in the dark and currently no moon.

Joined by a small pod of dolphins or whales (not sure which - seemed too big for dolphins) on first day. Had first encounter with a cargo ship last night around midnight. All our alarms went off as they should. Scott spoke to the other vessel via VHF and confirmed they were picking up our position via our
radar transponder.

Today sea state steadier..... we continue on!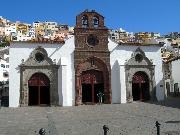 The race start venue carries a piece of history with it, in that it was the port where Christopher Columbus set off on his journey to the 'New World' over 500 years ago. We also visited the church where he said a few prayers before his journey and hopefully this will be a good omen for us.

Everything is set for tomorrows race start. The weather look favourable, and you can click here to follow weather during the crossing. www.opc.ncep.noaa.gov



All of the race boats were out in the harbour today for a couple of hours - really just so that we could all see how each other are doing ahead of the race in couple of days time. It was great to see all the boats together, and certainly got the adrenaline flowing.


In the evening there was a race party and barbeque, following by more beers in the Blue Marlin pub. The evening saw lots of frolicks including Team "The Reason Why.." - who we've gotten to know well - winning the Regatta Cup - merit was determined on the basis of the team most often found propping up the bar!


We ventured out to sea again, this time further out into water with a heavier swell. We had two main objectives, firstly to deploy and test the sea anchor, and secondly to capture images and film for our sponsors.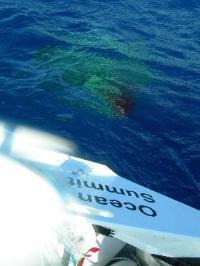 The sea anchor is a parachute which we will be deploying into the sea during heavy adverse weather conditions. The parachute opens deep underwater creating an anchor which holds the boat in place, resisting the effect of winds and waves. When we come to deploy this for real, the conditions will be severe and this will be critical. It is capable of taking massive forces through it, and so our testing was to ensure that we are familiar with its use and that all appears to be working well. ...... It was comforting to see the parachute open as expected!

We also captured a bit of film - watch this space as we are trying to link this to YouTube...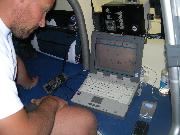 We've also been continuing to uplaod medical data and the team at Axon have been plotting the position of our uploads on GoogleEarth. See where we last uplaoded data (in the hotel garden!) by clicking here.



First thing we tested the technology we're using on the boat. Uploading diabetes medical data via the satellite network. All seems to be working well.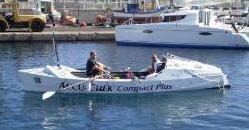 Late morning we took the boat out of the marina and into the harbour, then out to sea. The winds here are very strong – good for leaving the Canary Islands into the wide Atlantic….. not good for doing short trips near high cliffs! It was well worth doing the trip out and we'll probably do another short trip in the next few days, but conditions are not great for idle training sessions. If the winds catch the boat with too much strength we might find ourselves heading to Antigua a few days earlier than planned!

The photos show Neil uploading data over the satellite network, and us coming back into harbour following the local sea trials.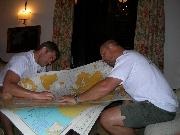 We've been training in the hotel pool, most mornings and the 100 lengths session was a little more difficult this morning after the night before!

The boat is now more or less ready – we are now spending time thinking about our passage plan, and other important essentials such as going through the medical kit again.

We're staying in a hotel, which has a great view over the harbour. It's an old building with much maritime history so the drawing room we chose to agree our passage plan had some vibes!

The photo shows us planning our passage in one of the historic rooms in the hotel.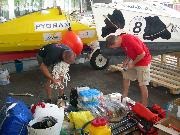 The day started with a 3-hour examination by the official race scrutineer of the boat, our kit, and us. We were challenged on the appropriate quality of kit, our ability to use it, along with challenge over our power, fuel and food plans for the expedition.

The process went well and we were left with a short list of half a dozen things to do – which we duly completed that same afternoon.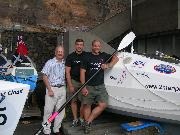 We were visited at lunch time by team patron, Richard Lane, and his wife Paula who happen to be on holiday in neighbouring Tenerife and came to visit for a couple of hours. We had lunch, and showed them our boat, as well as some of the other team boats.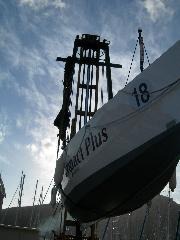 The following day we set about putting the final branding on the boat. The big branding down the entire length of the boat was a fiddly job – but well worth it as it looks great on the boat and has transformed it from the bland white. Late morning we were revisited by the race scrutineer who cleared the outstanding queries and duly the passed the boat!

Although we were one of the first half dozen teams to be subject to official scrutineering, we were the first team to pass. This is great news, and hopefully a fair reflection of the time and effort we have put into preparation and planning.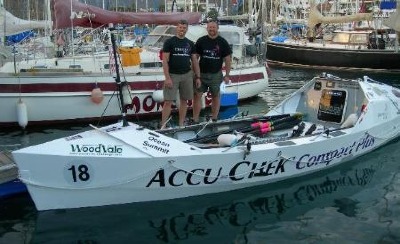 Mid afternoon we arranged for the boat to be launched into the marina. Putting the boat into the water, where she will now stay until the race finishes! Launching the boat involved another precarious crane lift. Straps lifted the body of the boat, this time directly by forklift. It was a tense period as the fragile boat was moved through the busy marina – but she was soon in the water and secured in her new mooring. For us it is great to now be through the scrutineering process and on the water.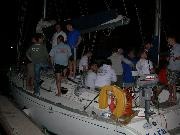 In the evening the crew of one of the race support vessels held a "gin and tonic sundowner" party for all the race crews. We followed that with a few more celebratory beers!


Scott joined Neil in La Gomera, Canary Islands, Spain, late on Tuesday 20 November. After a couple of beers on the Tuesday evening, we were down at the harbourside early both yesterday and today. The boat is in good shape and we being scrutineered by the race officials tomorrow morning. With a bit of luck we'll be one of the early crews to pass this hurdle, allowing us to get the boat out on the water and get 'race ready'.

We were also interviewed earlier today by local Spanish television. Apparently it will be on TV tomorrow evening - unfortunately neither of us can speak Spanish ...... So we'll have no idea what they'll be saying!

The photo shows out boat being moved by forklift in La Gomera harbour.


We will be updating here on our progress in the race. Comeback soon to see the first update! Until then, why not look back over our progress to date on "Ship's Log - Training Diary"... Click here.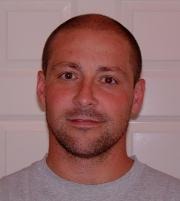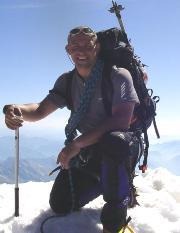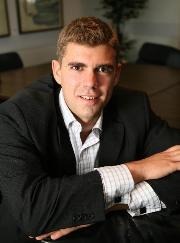 Scott is 34, and currently living in North Hertfordshire, UK. He works with BDO Stoy Hayward, part of BDO International, the international accountancy network. He enjoys challenges and you can read about his work-life balance in the following article.... Accountancy Age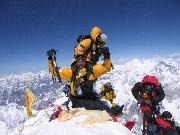 In May 2006, Scott summited Mount Everest. You can read more about that expedition, the training and build up at www.scott-on-everest.co.uk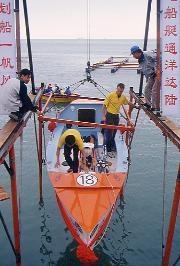 Our boat has a track record of Atlantic success. She's crossed the Atlantic three times previously and against the odds has finished every time.

In 2001 she crossed the Atlantic for the first time as Yantu. The crossing took 56 days and was rowed by Christian Havrehed (Denmark) and Sun Haibin (China). Learn more about the Yantu .

In 2003 she crossed the Atlantic again. This time as Team Altitude rowed by Chris Hall (GB) and Richard Pullan (GB) in 60 days.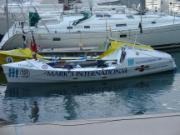 Most recently she crossed in 2005 under the name Mark 3 and rowed by Rob Eustace (GB) and Pete Williams (GB). They crossed in 68 days. Learn more here Mark 3 International We aim to reverse the trend of increasing crossing times….